Do you want to play along with us?
How do I join the WORK orchestra (VVW) or support the association Världsorkestern Work?
Please contact Josefina, contact@josefinapaulson.se
Make sure your email includes:
Given name and surname
Instrument
Email address
Telephone
ZIP code
Personal code number (personnummer)
Our rehearsals are free but require a membership in the Association Världsorkestern WORK. To join, please swish 100 SEK to 123 383 70 28 with your name and the text "årsavgift 2022" or "annual fee 2022"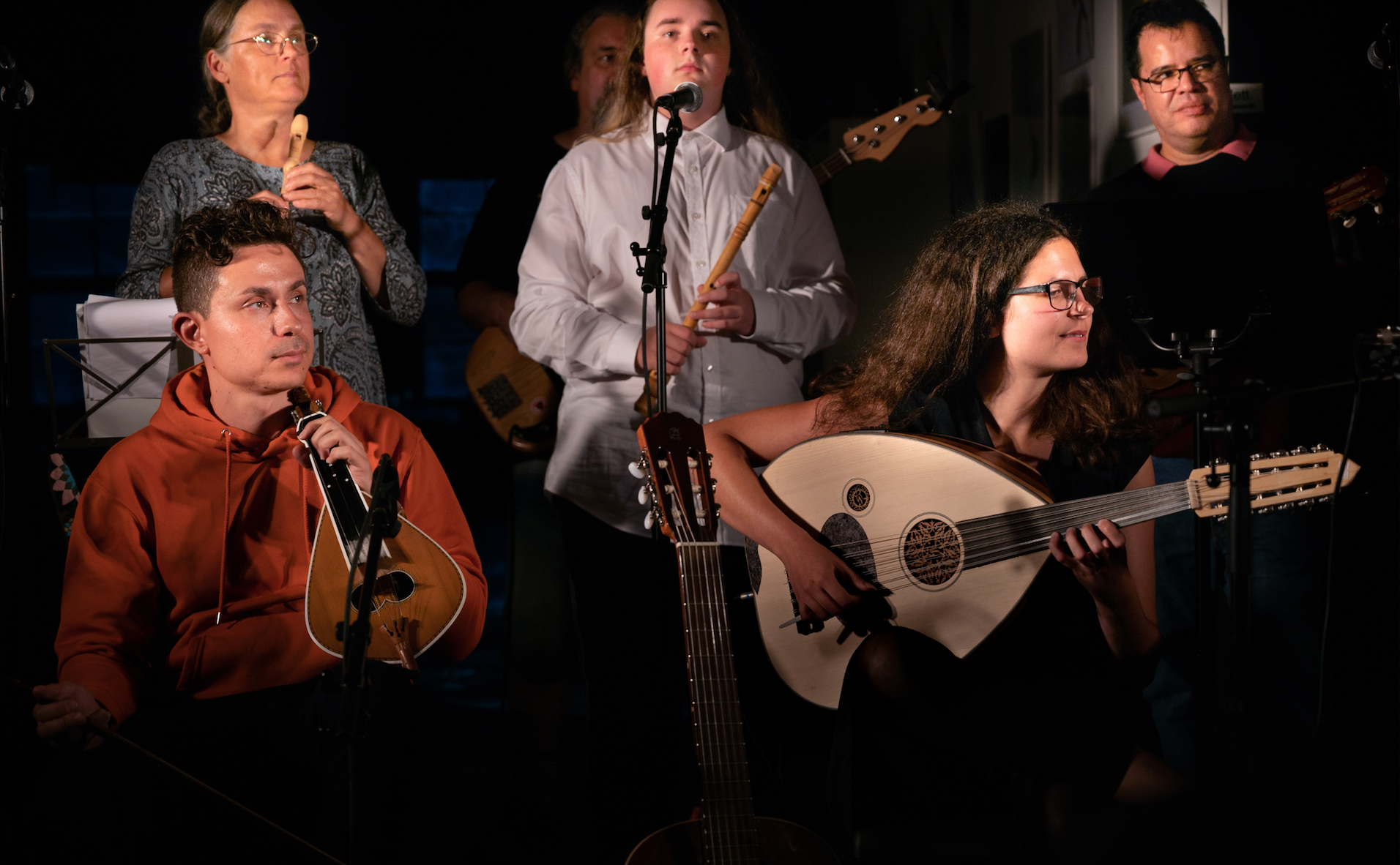 This is what you get as a member
Invitiation to our dropbox with study materials and our closed Facebook group where you can socialize with other members of the orchestra. We rehearse twice monthly, 2,5 hours per session. Everything is played by ear (without sheet music, but with the aid of form sketches). Everyone contributes to arrangements and play music based on his or her ability. Every voice or instrument is equally important for the orchestra as a whole and for our unique sound!
Concerts
We give two or three concerts every semester and also engage in stimulating projects with external musicians and bands. During 2022 we will perform twice with Flen's världsmusikorkester!
Do you prefer listening to playing? Become a supporter!
.Become a supporting member of the Association Världsorkestern WORK by swishing 100 SEK to 123 383 70 28. Remember to write your name and the word "stödmedlem" or "supporting member".