Music
Here you can listen to some of our latest concerts as well as songs from our current repertoire and what we are rehearsing right now!
"Christmas concert 2021"
"Världens Julkonsert" at Växhuset in Västerås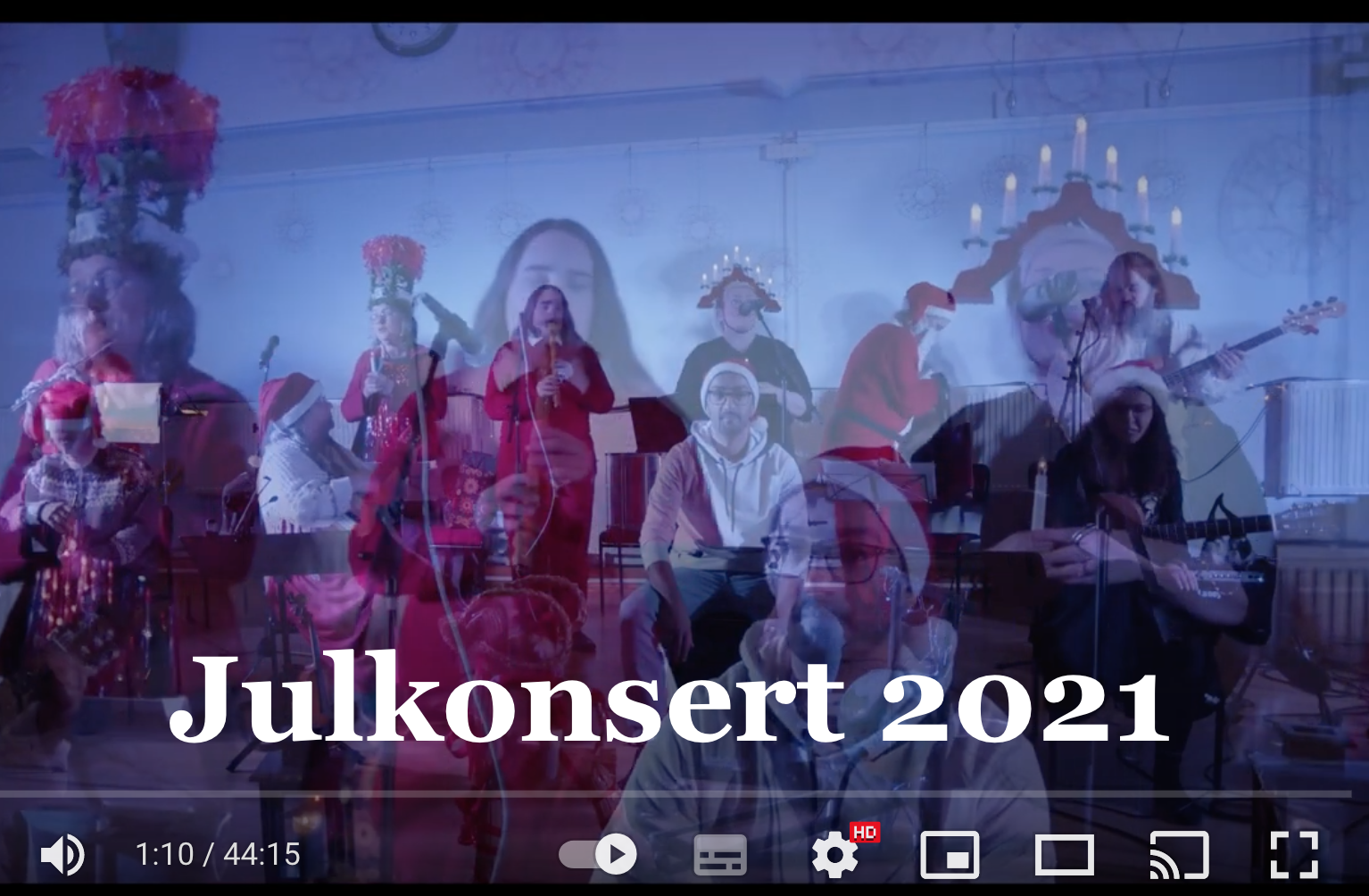 "Joukse sinä humma"
inna Inari Larsson sings a popular Finnish tune about a sleighride to your loved one.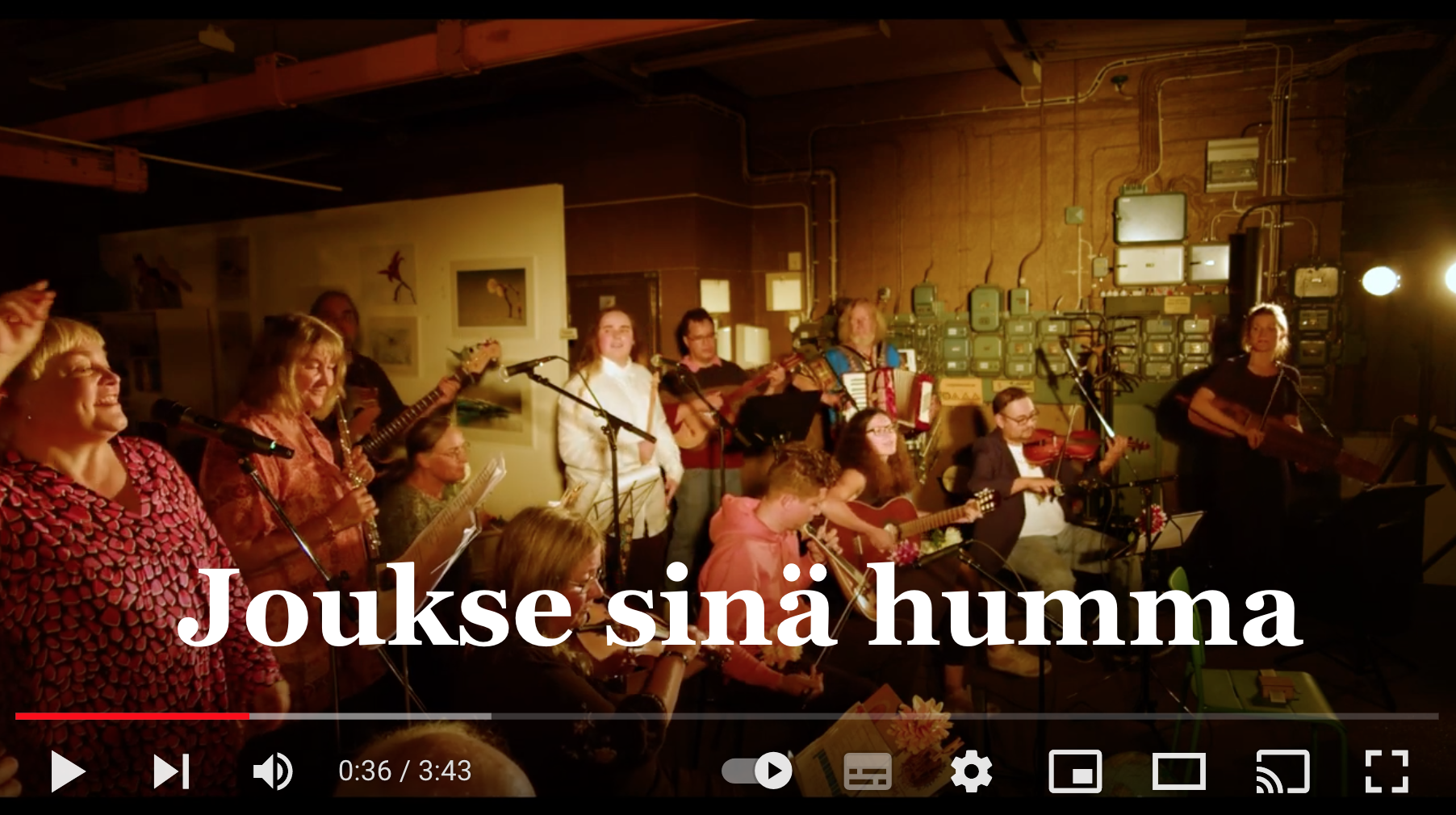 "Calypso del Callao & Piupali-Paupali"
VVenezuelan calypso meets Finnish Karelian folk tune. Richard Rivas starts the party on song and "cuatro" guitar. Minna Inari Larsson joins in, taking over on song and kantele.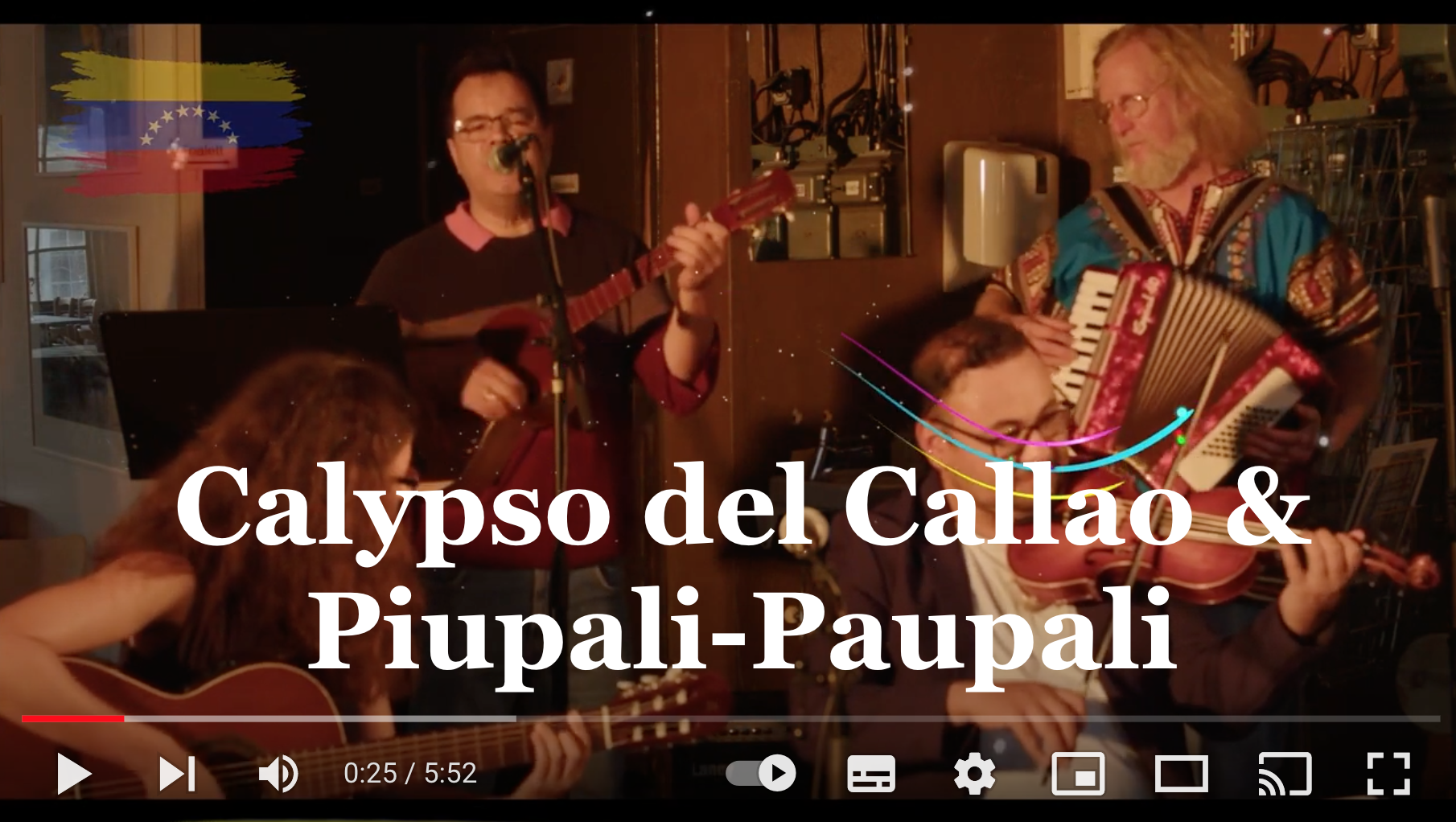 Bia Ke Borim Be Mazar
EA beautiful dari love song from Afghanistan. Hadi Noori taught us the tune and here he sings with all his heart "Follow me to Mazar..." playing the rabbab..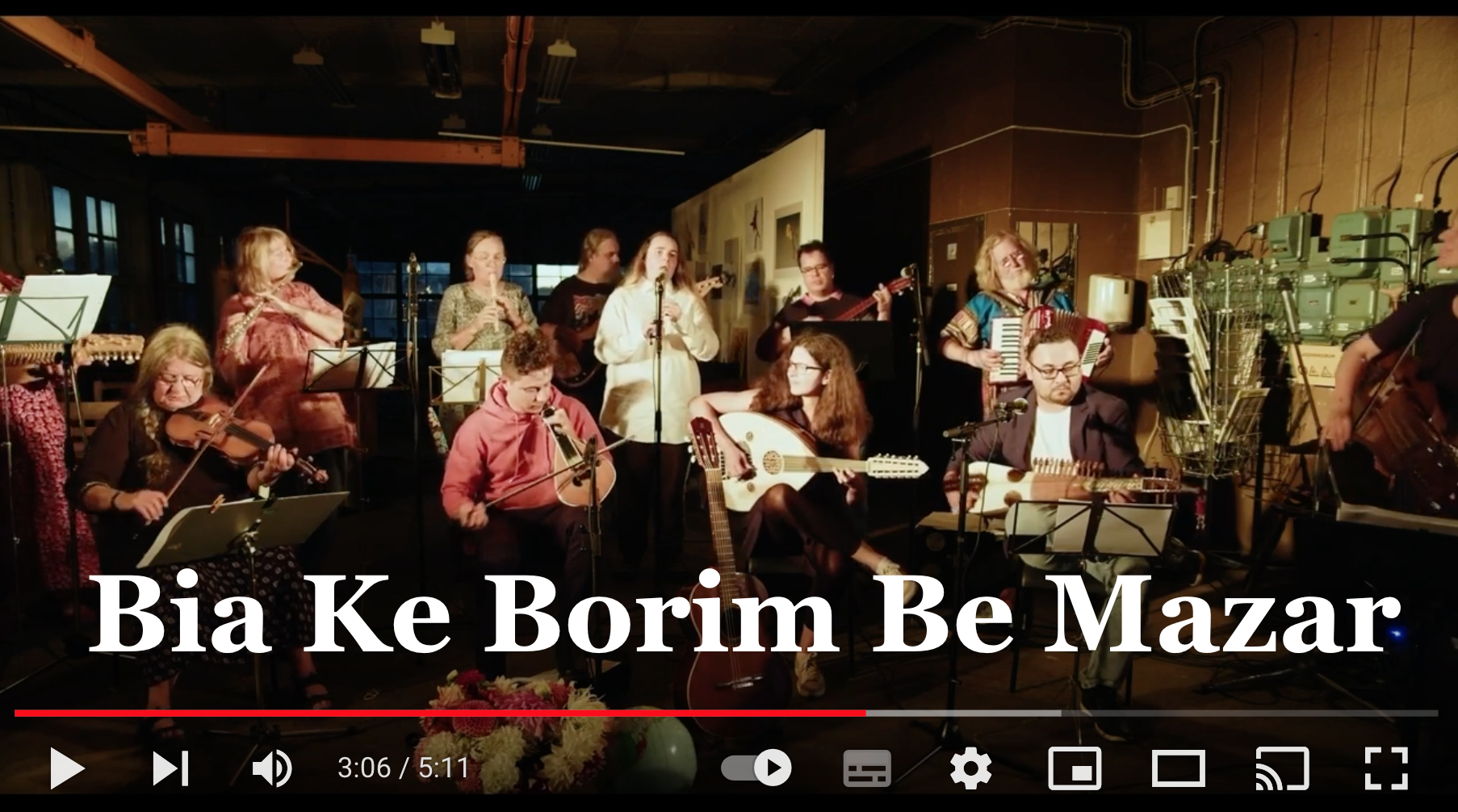 Maorisk vals
Here comes a Christmas greeting from the orchestra, from the peculiar year of 2020, when all rehearsals had to take place digitally. We learned the song from Kerstin Gustavsson who learned it from a Maori woman during a mountain hike. The song is a wish for love and peace to all of us on Earth.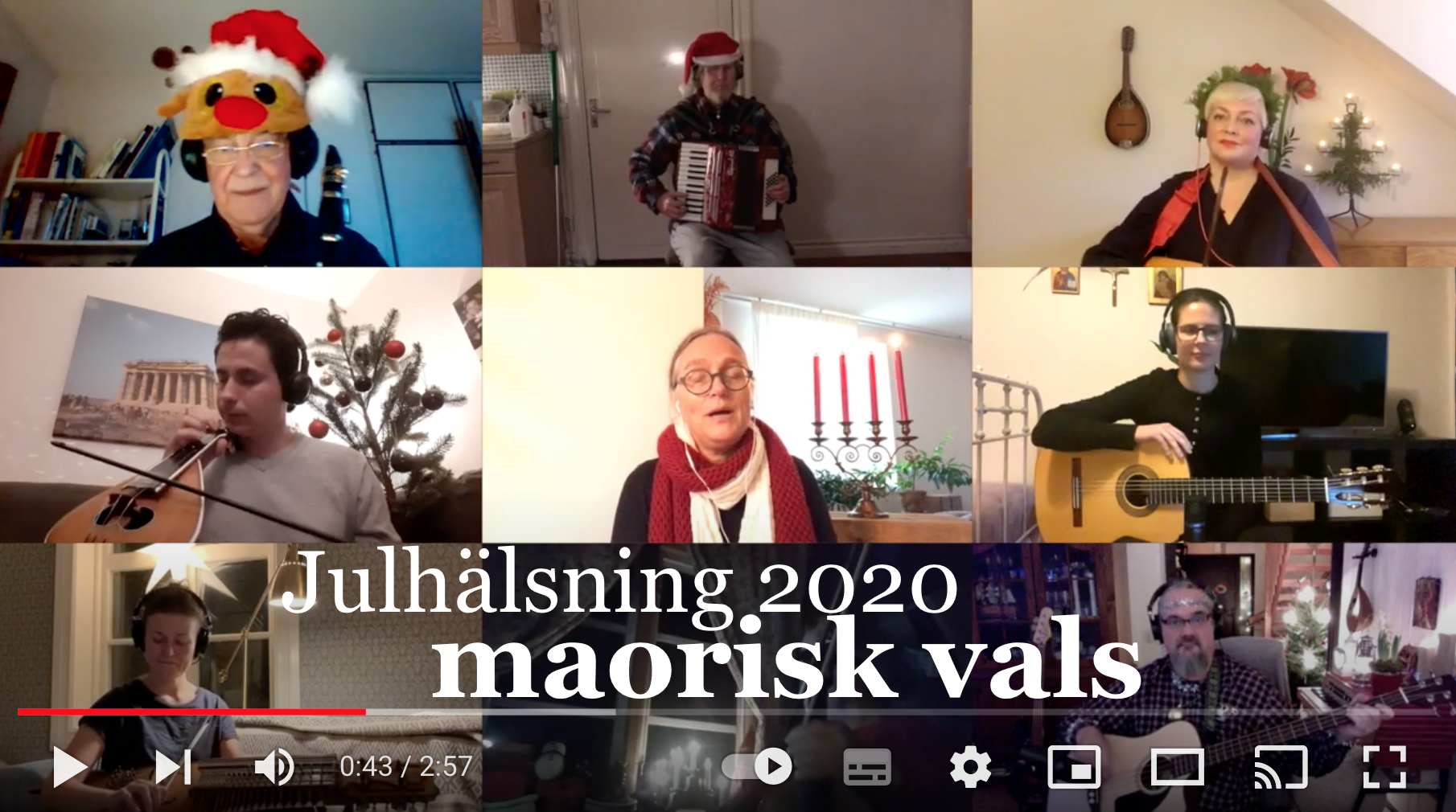 Repertoire
Our repertoire reflects each one of us who plays or has played in the orchestra. Since all arrangements are based on what every member brings musically, every piece of music is unique for our band. This means that some old 19th century lyrics from Västerås can be set to music by a Somali dante melody, or a that a tune from Sala gets some Burundi tones and is translated into Serbo-Croatian. We are boundless yet nerdy – folksy swing and our common ground in Västmanland are what bring us together.
One of our cornerstone ideas is to let every newcomer present a traditional tune of their liking to the group. We record the tune and for next rehearsal Josefina prepares a basic draft with musical fragments for us to elaborate together, forming our band's very own version of the melody.
These songs are on our repertoire right now:
"Do it Axel Inge" A happy funeral march from New Orleans is combined here with a sad bridal march from Västmanland after Axel Inge.

""Lullabies from the Philippines, Japan, Sweden and Sápmi" A set of lullabies from different parts of the world, with the same goal, to lull you to sleep with soft sounds.

"Inga rikedomar har jag haft" A Burundi tune med Västmanländsk song from Sala after Jacob Lundberg, 1850, translated into Bosnian.
"Italiensk Mazurka & GoCello" (with the orchestra's own lyrics in Swedish and Romaniolo) and jazzy "GoCello" by G Riedel, arranged by Kaj..
"Kretansk Slängpolska" traditional Greek song from Crete and a folk tune from Uppland, ByssCalles slängpolska à la VVW.
"Kelma helwa o kelmiten" eEgyptian song by Dalida
"Foag el-Nakhal & Ädlaste morgon" traditional Iraqi folk song and a tune after Axel Andersson from Norberg.
"Bia Ke Borim Be Mazar" Afghan love song in Dari.
"Venezuela calypso" and Finnish Karelian song "PiuPali"
"Juokse sinä humma" aditional Karelian song about a horse.
"Jovano Jovanke" Balkan swing with a rhyme from Haraker about the quandaries of life and men.
"Maorisk vals" traditional Maori song for peace from NZ.